Call us: 01905 319641 Mob: 07905 926 212
Legionella Risk Assessments & Control Schemes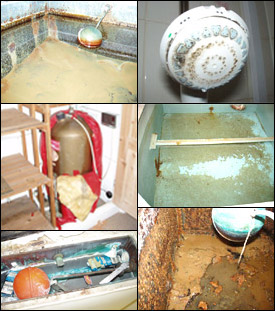 Neglected water systems can end up looking like this and be at risk of colonisation by legionella bacteria
Legionnaires Disease is a potentially fatal form of pneumonia caused by the legionella bacterium. The majority of cases are reported as single (isolated) cases but outbreaks can occur. All ages can be affected but the disease mainly affects people over 50 years of age, and generally men more than women.
Smokers and the immunocompromised are at a higher risk. In the first six months of 2007 there were a total of 163 cases of Legionnaires' disease reported of which 57% were contracted in the community, 3% were hospital acquired, 6% were associated with travel in the UK and 34% with travel abroad.
The bacterium Legionella pneumophila and related 'SPP' are found naturally in environmental water sources and usually in low numbers. In these environments they pose no known threat however if they enter man made systems such as domestic hot and cold water systems they can if conditions are favourable, colonise those systems and multiply to large numbers.
If the systems contain primary aerosol generators such as showers or spray taps, contaminated respirable droplets or aerosols can be inhaled causing legionnaires disease if the person in contact is a higher risk individual.
For this reason the Health & Safety at Work Act 1974, the Control of Substances Hazardous to Health (COSHH) Regulations 2002 and the HSC - Approved Code of Practice & Guidance document L8 - Legionnaires disease: The control of Legionella bacteria in water systems' all combine to give employers and those responsible for buildings a legal responsibility to maintain their water systems in a safe condition and therefore maintain a safe environment for all persons who may have reason to use or be exposed to those systems.
If you are responsible therefore for any kind of public building such as a leisure centre, school or college, industrial building, warehouse, care home, office block or one of many others you must make yourself aware of the risk of legionnaires disease and act upon it.
Mercian Environmental Services offer:
Legionella Risk Assessments of your domestic hot and cold water systems.
The preparation of a Legionella Control Scheme to manage the risk. This is a tailored programme of inspection, water sampling, monitoring, cleaning & disinfection and auditing, with record keeping at its core to be able to demonstrate effective management to any external auditor or HSE representative.
The implementation of a Legionella Control Scheme on your premises using your own staff and supplemented by our service engineers if required.
The provision of legionella awareness training to all of your staff who have been allocated responsibilities within a Legionella Control Scheme.
Carrying out independent Legionella Control Audits to evaluate the effectiveness of any Legionella Control Scheme managed by yourselves or others on your premises.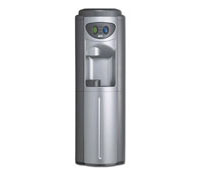 Water Cooler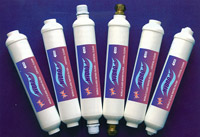 Water Filters
Drinking Water
All mains fed water supplied to premises by a local water undertaker must be wholesome and meet the microbiological and chemical standards laid down by the 'The Water Supply (Water Quality) Regulations 2000'.
Wholesome water is water that is supplied to a building for domestic purposes such as cooking, drinking, food preparation or washing. This water must not contain any micro-organism, parasite or substance other than those listed in The Water Supply (Water Quality) Regulations 2000' and which have a maximum value or concentration.
Once wholesome water has entered a premises' however, the responsibility for maintaining the water quality passes to the building owners or occupiers who have a duty to identify all potential drinking water outlets, identify the source(s) whether it be from direct mains or storage tanks and then manage them in such a way as to maintain drinking water quality.
It is common practice to improve existing drinking water services by supplying mains fed water into utility areas via water coolers that filter and chill the supplied water.
What Mercian Environmental Services Can Offer You:
Potable water testing for microbiological and chemical quality to ensure compliance with the standards of 'The Water Supply (Water quality) Regulations 2000'.
Identification of drinking water outlets and their source(s)
Supply, fitting and service of mains fed water coolers and filters
Cleaning & disinfection of cold water storage tanks and down services supplying drinking water.
Mercian Environmental Services also offer other workplace related services:
Noise Surveys -
to assess exposure to Noise at Work
COSHH Testing -
to assess exposure to hazardous substances in the workplace
Indoor Air Quality -
air quality assessments in the office environment
For more information or to request a quotation for any of the above services, either use our contact form or call us on: 01905 319641 or 07905 926 212